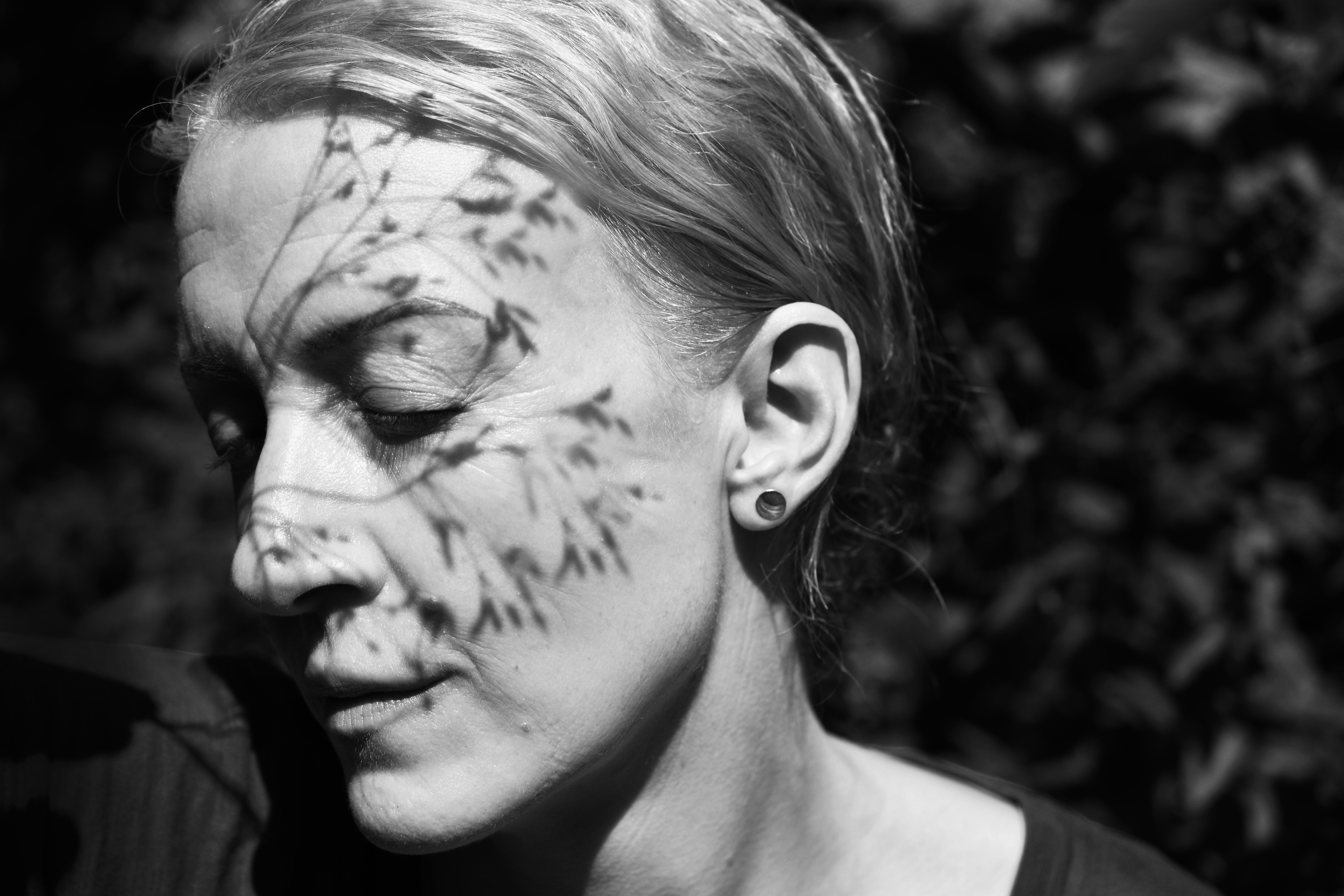 A Photo Bio
(more fun to read than a resume)
Carrie Biegler owes much of her love of art to her mother, Kathy, a painter and photographer. Her mother is the first person to place a camera in Carrie's very cold hands, which she did when Carrie was around ten years old and living in central Alaska.
The passion that Kathy exhibited while chasing after a moose in order to obtain the perfect shot rubbed off on Carrie, a native Texan (despite her stay in Alaska) -  and after moving to Ohio, Oklahoma, Washington, Germany, and South Carolina – Carrie enrolled in art college in Georgia. Savannah was a magical place. There Carrie discovered, for the first time, that she could not only record what was around her on film but she could also express what was inside of her. This was a revelation! A portfolio of beautiful, black and white, somewhat dramatic and rather"emo" images followed.
Upon the completion of her BFA from Savannah College of Art and Design, Carrie moved to Colorado. Several waitressing jobs later she decided upon grad school, and then moved from Colorado to Ohio in order to obtain her MFA in photography from Ohio State. Carrie still cannot comprehend why she did this and she still misses the mountains. While in grad school Carrie focused on achieving as much image distortion as possible through very lengthy shutter speeds, plays on light, and the use of a homemade medium format pinhole camera.
Eager to get out of Ohio, Carrie moved to Philadelphia because she thought it was not as scary as the prospect of moving to New York City. What was supposed to be a year-long stay in Philadelphia turned into a permanent one. She taught college level darkroom photography in the Philadelphia area, and then decided she wanted to be able to teach art to students of all ages. After returning to school yet again to become certified in primary and secondary level art education, Carrie began to teach art in an elementary school.
Her first class was full of 25 kindergarteners. What an interesting day that was. Carrie took on the challenge of teaching those little artists and eventually found herself teaching art to students of all ages, from grades kindergarten through twelfth grade. Along the way this self-proclaimed lover of film photography started teaching digital photography to middle and high school aged students. She discovered, after some kicking and screaming, that she did love digital photography as well.
Carrie has now been teaching for fifteen years while working on personal photography projects as well as commercial shoots.
Carrie hopes to continue teaching, creating images, and evolving along with the medium of photography that she loves so dearly, changing in ways that no one could have predicted.
Please check out the photo story project that I have been working on at:  http://www.strengthsourceproject.com